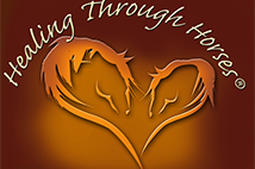 If you're a woman who has lost touch with who you are, needs to make changes
in your life but feels stuck and is ready to create meaningful and loving relationships in your life,
then join Judy Schneider for an equine-inspired women's retreat in
Abiquiu, New Mexico ~ August 20-24, 2017
Imagine standing in the fresh New Mexico sun on a beautiful clear morning just you and your beautiful mare, Madonna. You walk up to her with an open heart as she meets you with a soft eye, gently inviting you to be in true connection with your deepest thoughts.
She drops her head showing she is relaxed and open to you.  You are drawn to her soft yellow coat glistening in the sunlight.
As you deepen, you are drawn to rest your head on her strong shoulders, smell her sweetness and wrap your arms around her neck.  And, for the first time, you truly understand how it feels to be safe, loved and accepted.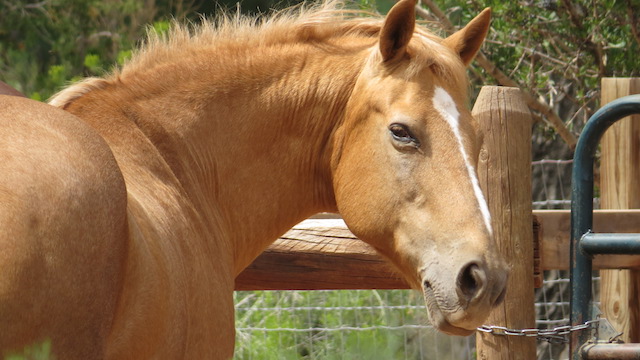 New Mexico is the Perfect Place to Spend 4 Nights and 5 Days
Getting Unstuck and Reconnecting to Who You Are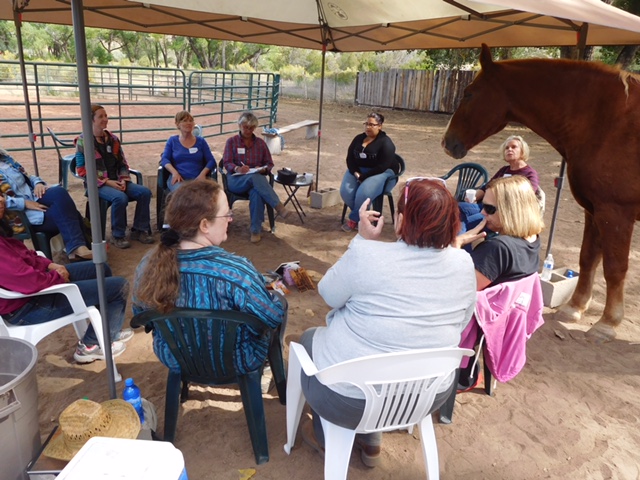 Have you been deeply hurt by someone you trusted and not sure if it's safe to trust again?
You'll have many opportunities to release your pain, grief and anger.

Are you settling again and find yourself in another unfulfilling relationship?
Through personal exploration, you'll begin to embrace your values and learn who is worthy of your time and affection.
Do you feel totally overwhelmed with your emotions, stuck and confused?
You'll leave feeling empowered knowing you can mange your emotions with a customized practical plan of action.
Feeling a bit diconnected from yourself?

 You'll have time for quiet connection with the horses. Their presence will bring you back to your core and offer you time to take a deep breath and relax
Abiquiu, a very special quaint village in Northern New Mexico, holds the mystique of old world traditions blended with an open heart to the explorer who has a thirst for beauty, bounty and breathtaking landscapes.
You may have heard of Georgia O'Keefe, the renowned artist who embraced this part of the country as her own. Her presence is felt as you walk through the Abiquiu Pueblo. If you stand on your tippy toes, you can get a peek of her Adobe home adorned with a fresh flower garden. Better yet, extend your stay and embark on a private tour, it is truly an amazing experience to be in her home.
You can just imagine what her life was like and to actually stand in her studio and see her paintbrushes and canvases – such a gift for those who admire this trailblazer or as I like to describe her "a woman before her time."
Upon arrival, enjoy the peace and tranquil setting of the Abiquiu Inn nestled in charming gardens. Enjoy the view of Georgia O'Keefe's home right across the road in the Abiquiu Pueblo.
Enjoy 4 nights of lodging in lovely appointed rooms adorned with hand made art from local artists and beautiful bath products leaving you refreshed and rejuvenated.
Snuggle into the comfy beds with luxurious linen with stars shining above you and the cool evening breeze wafting through your windows. You may even hear the sweet songs of native wildlife as they serenade you to sleep. For a true Southwestern experience, fire up the Kiva fireplace and enjoy the ambiance of crackling wood and fresh air.
Upon awakening, step out into the courtyard and enjoy a morning cup of tea or coffee. As your eye wanders to the majestic Abiquiu Mesa you may get a sense of ancient times.
Be sure to visit Azul Gift Shop where you will find handcrafted art, jewelry, pottery and so much more! Don't miss out on viewing exquisite locally created fine art in Galleria Arriba.
Before starting your Equine Inspired Retreat, enjoy a delicious breakfast in the sunlit dining room of Cafe Abiquiu where your soul will be nourished with local delights. Healing Through Horses is conveniently located a few short minutes from this quaint Southwestern inn.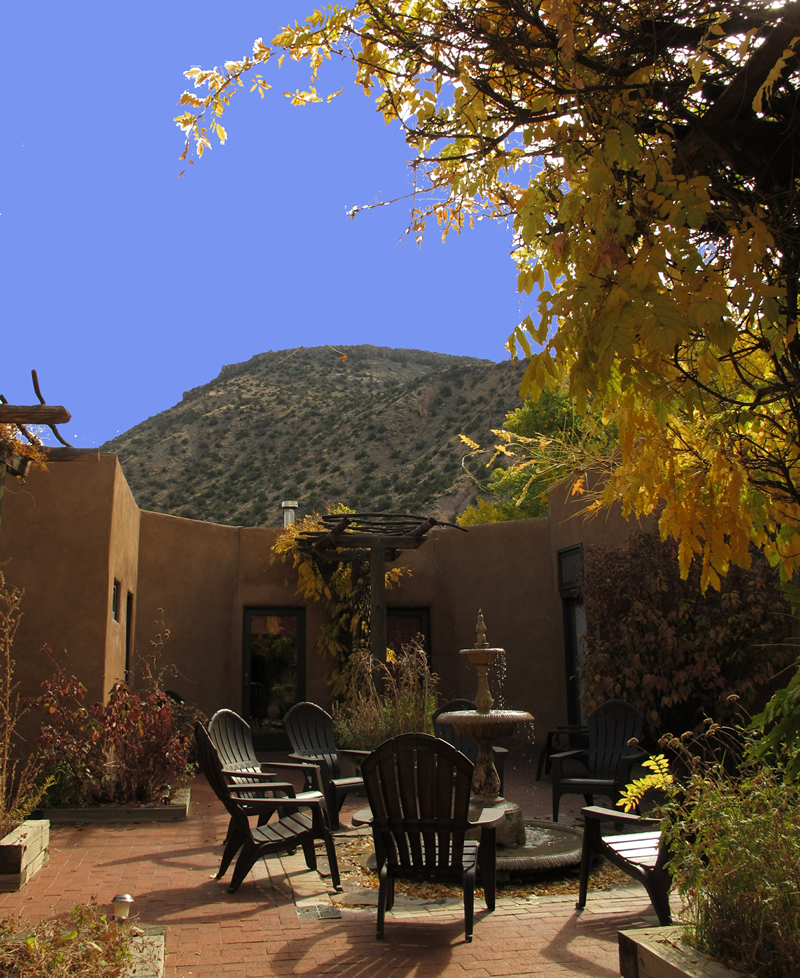 New Mexico is famous for it's regional delights of mouth watering cuisine adorned with local flavors to make your palette dance with joy! All of our meals are prepared using regional and organic vegetables whenever possible. Whether it be fajitas grilled outside in the fresh air, ripe avocado for a chunky and zesty guacamole to home made salsa. We've got you covered! Vegetarians and Vegans will also enjoy scrumptious delights.
During your retreat you will enjoy Southwestern cuisine in renowned restaurants and at Healing Through Horses. When we share our meals at Healing Through Horses be prepared to be pampered and spoiled! All you need to do is to come with a hearty appetite and enjoy catered meals and decadent desserts.
Allow Your Personal Journey To Begin
The day has arrived for you to join other courageous women for a glorious Equine Inspired Retreat!  There are no expectations or requirements, just an invitation to have an open mind and a willingness to explore the unknown.
Through gentle and courageous coaching, you'll discover your stength and wisdom and gain the self-confidence to take inspired action to create the life you desire knowing you can trust your gut instincts
Identify relationships that are no longer serving you and release them without feeling guilty or selfish
See challenges as delightful opportunities to embrace change and create new experiences in your life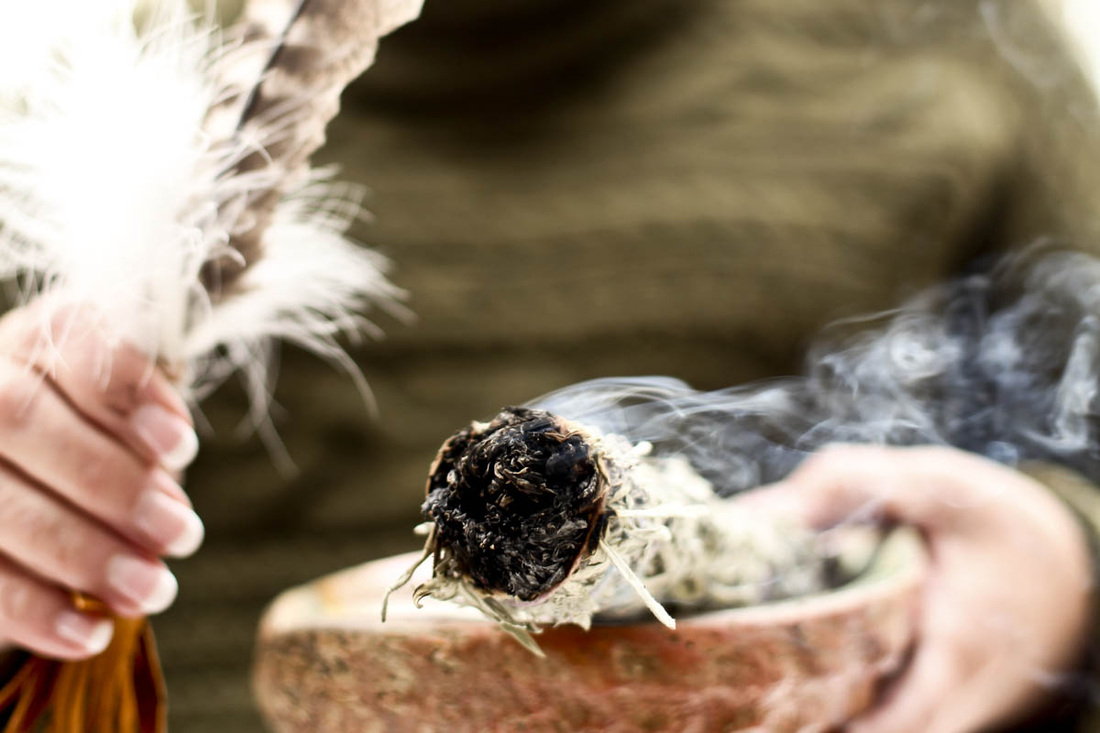 Be part of a warm and loving circle of women who will support you as you move forward in discover what makes your soul sing
Invite the opportunity to be seen, heard and respected
Identify limiting beliefs and old stories, that keep you stuck and frustrated
Make peace with your past so you can create loving and meaningful relationships
Create healthy boundaries and teach others how you want to be treated
I will guide you into understanding exactly what the horse is showing you so that what has been in your shadow for so long will easily and gently come to conscious light.
Great Question!!! Horses are masters at identifying what you may be experiencing and feeling at any given moment. They are extremely sensitive to your emotions and how these emotions affect your energy level.
Horses carry a wisdom about themselves which allows you to truly be free with yourself. They will accept you for who you are and will do just about anything for you if they trust you and understand you are coming from a heart centered way of being.
You'll feel a deep connection to the horses right away.Come closer to the horses and re-discover your true essence. You will walk away with clarity and truly be ready to create the life you desire.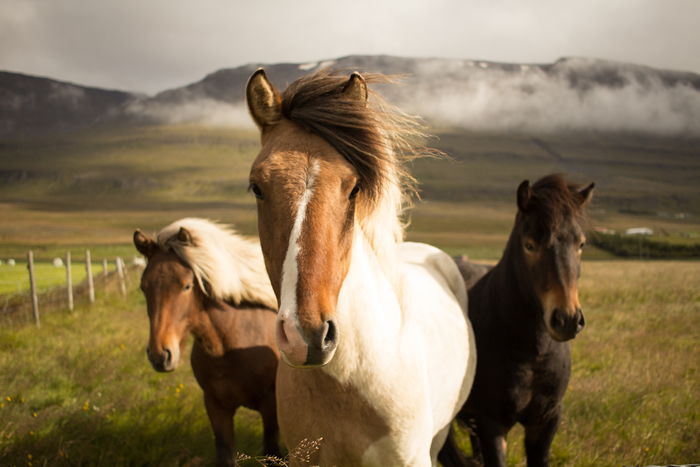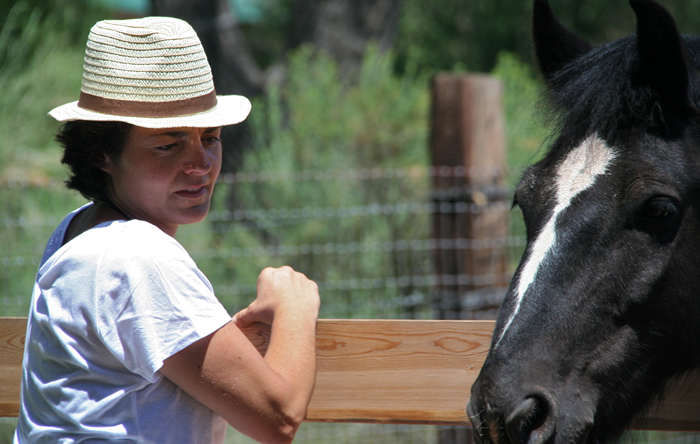 What's Included
Opening Dinner Celebration at Healing Through Horses
4 nights of lodging at The Abiquiu Inn
Four breakfasts, four lunches, four dinners and refreshments
5 Days of equine inspired experiences
Personal and group experiences with your equine guides
Spa entry at Ojo Caliente Mineral Springs Resort and Spa
Daily sage blessings to create a strong intention for your healing journey
Time for journaling, self reflection and lots time with the horses
Drumming Circle
Star Light Labyrinth walk overlooking Abiquiu Lake
A farewell dinner party for our last night together
A special gift to help you stay close to your favorite horse
Special offerings for upcoming events
An experience which will last a life time
Your round-trip airfare from home
Transportation to and from airport
Gratuities for wait staff
Gratuities for hotel staff (we suggest $1-2 USD per day)
Trail ride at Ghost Ranch and tip for wranglers (we suggest $15 per person)
Personal, medical or trip cancellation insurance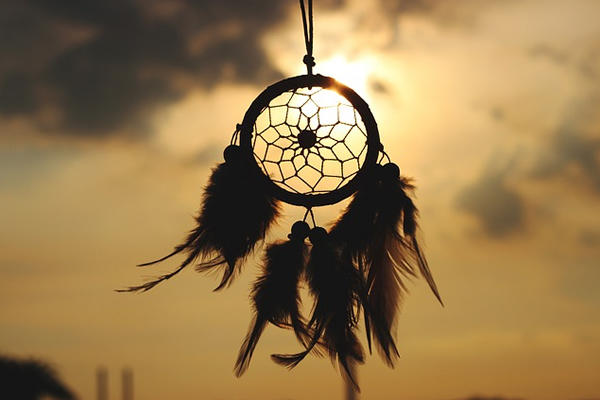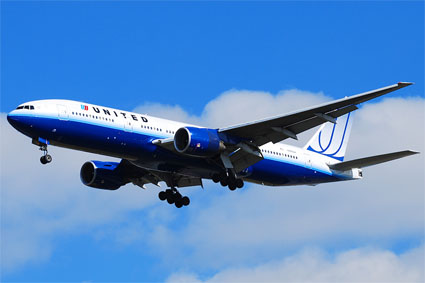 New Mexico has 2 airports that are easy to get to regardless of where you are flying from. Albuquerque Sun Port is approximately 2 hours from Healing Through Horses and Santa Fe Municipal Airport is about 1 hour from Abiquiu.
Consider arriving early or staying a few extra days to enjoy the beauty, Spirit of the Southwest, local galleries, artists and of course the outstanding local cuisine! Rental cars are available at both airports for convenient pick up and drop off.
As a child in school one day, I found myself daydreaming in class. (Can you relate?!) As I gazed out the window, I caught sight of some horses roaming in the distance. I became curious, and quickly my curiosity turned to fascination. The more I watched those distant horses, the more excited I became. Finally, I became so driven that I found myself thinking, "I have to get closer. I need to figure out a way to see them and touch them!"
For days, I schemed and planned. I asked around and my dad finally figured out a way for me to meet the horses. The day finally came when I found myself up close and personal with those same horses in the open field beside the big red barn. The adventure of a lifetime was just beginning.
As the years went by, I met many distractions and forgot about that special day with the horses – but never completely. After I graduated from college, I settled down for a bit, moved around, found some exciting and fulfilling work as a social worker. And yet, I still felt an emptiness. I knew in my heart what I really wanted to do was to bring horses and humans together to facilitate healing. That is when Healing Through Horses was born in my mind and soul. It is now my life's calling.
In 2003, I dug deep into my soul and took a leap of faith. I knew if I didn't follow my heart's desire, I would never be truly happy and fulfilled. So off I went in my little car, stuffed only with the essentials, and headed out West. I worked on a dude ranch in Colorado for a bit and then headed south to New Mexico.
In 2007, Healing Through Horses swung the gate open. I have been thrilled to be in service to women ever since! Today, I live in Abiquiu, New Mexico on 14 acres of land with my husband and our herd of amazing horses, dogs and cats.
Over the past 10 years, I have had the pleasure of guiding and supporting hundreds of women as they embarked on their journey of self-discovery, exploring the unknown and making peace with the painful aspects of their past.
Horse experience is not necessary to receive full benefit from our Equine Inspired Retreats!  
The horses are waiting for YOU!!